PROFESSIONAL CUSTOM VINYL IN IDAHO
Custom vinyl is a popular choice for many different types of jobs that we take on at The Print Plug. Vinyl is a versatile medium, and has a long list of potential applications, ranging from clothing, windows, vehicles, walls, stickers and more.
Custom vinyl is the go-to choice for window and vehicle decorations, and is a great option for single-color, short run t-shirts and garments. Other reasons to consider custom vinyl include:
Vinyl has a fairly quick turnaround compared to other printing methods.

Custom vinyl installation is not too complicated, and can usually be completed by anyone with just a little care and patience.

Custom vinyl can be installed on many different canvases and materials.

There is no minimum order for Custom Vinyl products. This makes it a great option for one-off prints and small run orders.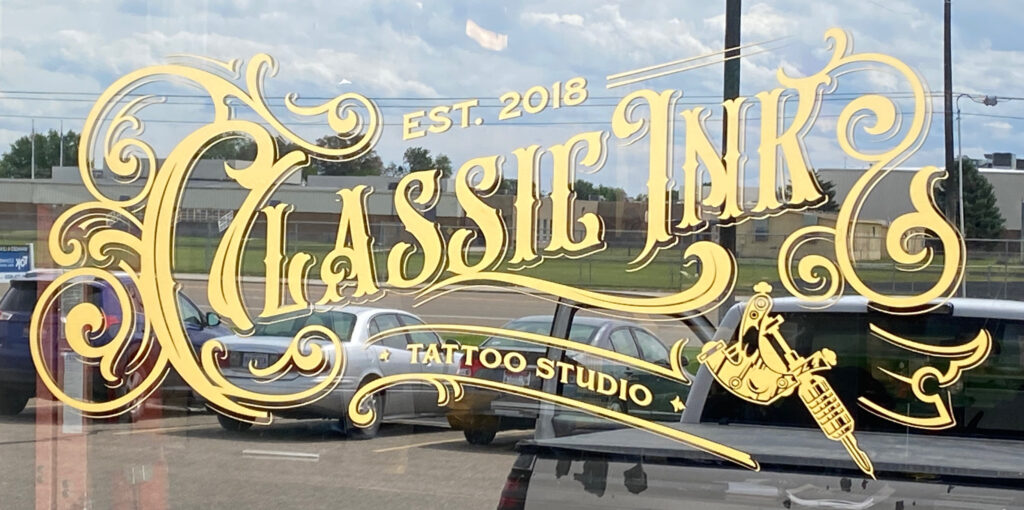 At The Print Plug, we offer a wide range of custom vinyl products. There are probably some vinyl applications we haven't listed below, so if you're curious about whether vinyl is a good option for your project, don't hesitate to reach out! Vinyl applications include:
Heat-Transfer-Vinyl Shirts

Heat-Transfer-Vinyl Pants

Heat-Transfer-Vinyl Hoodies / Sweaters

Heat-Transfer-Vinyl Canvas Bags

Custom Vinyl Window Decals

Custom Vinyl Vehicle Decals

Custom Vinyl Wall Decals

Custom Vinyl Stickers

Custom Vinyl Banners

Custom Boat Decals

Plus More
Call The Print Plug today to find out how we can help breathe life into your custom vinyl vision. With a friendly and knowledgeable staff, you can rest easy knowing your vinyl job is in good hands. From the design process to the finished product, your satisfaction is guaranteed.
THE SKY IS THE LIMIT WITH CUSTOMIZED VINYL
The Print Plug is home to some serious vinyl professionals. With over 10 years in the industry, we can handle whatever job you throw at us. Take a look at some of the vinyl products we offer below, then contact us to get started on your next custom vinyl order!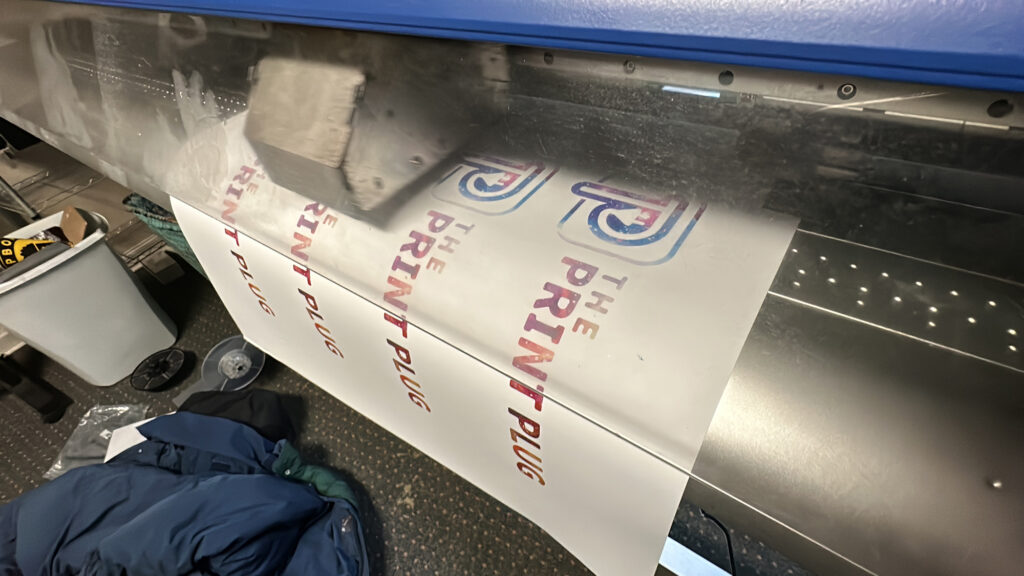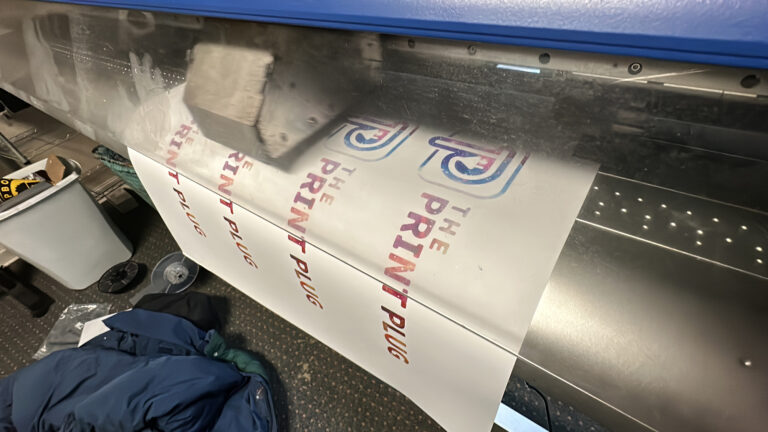 Order custom cut contour vinyl stickers in any shape or size. No minimum order quantity means you can try as many art concepts as you'd like. Talk to one of our design experts today and get started on your custom vinyl sticker order!
Need a custom vinyl banner to represent your brand or business? No problem! We can print custom vinyls up to 5 feet wide by 10 feet long, as small as 1 foot by 1 foot, and everything in between! Contact us for pricing on your next custom vinyl banner.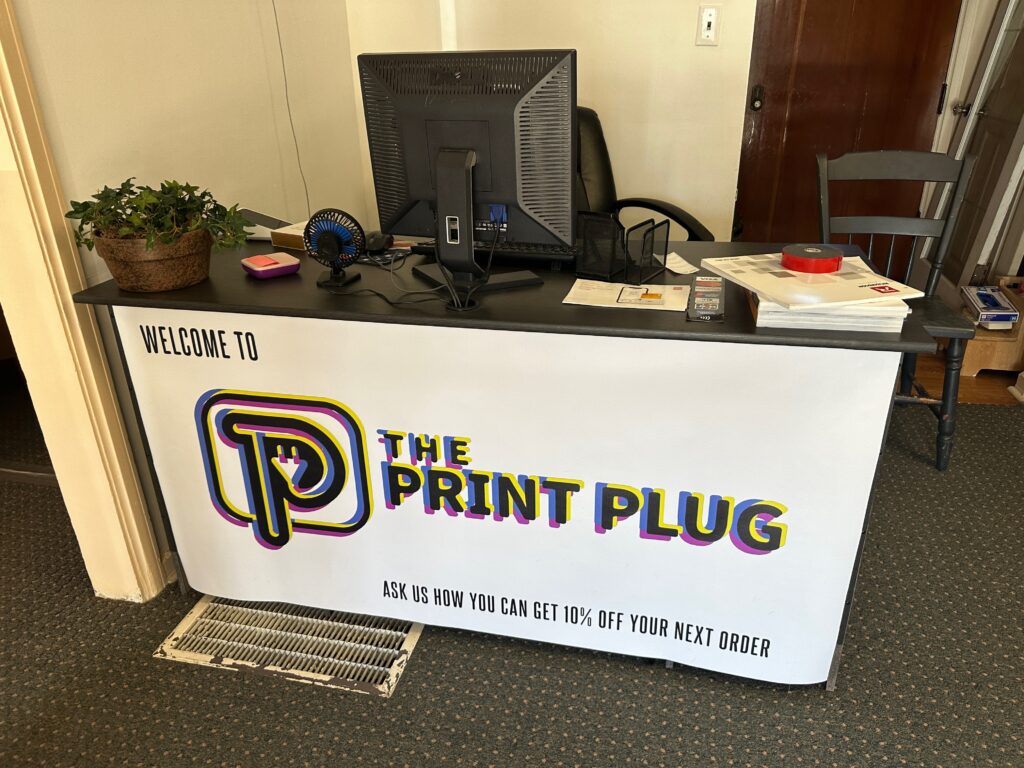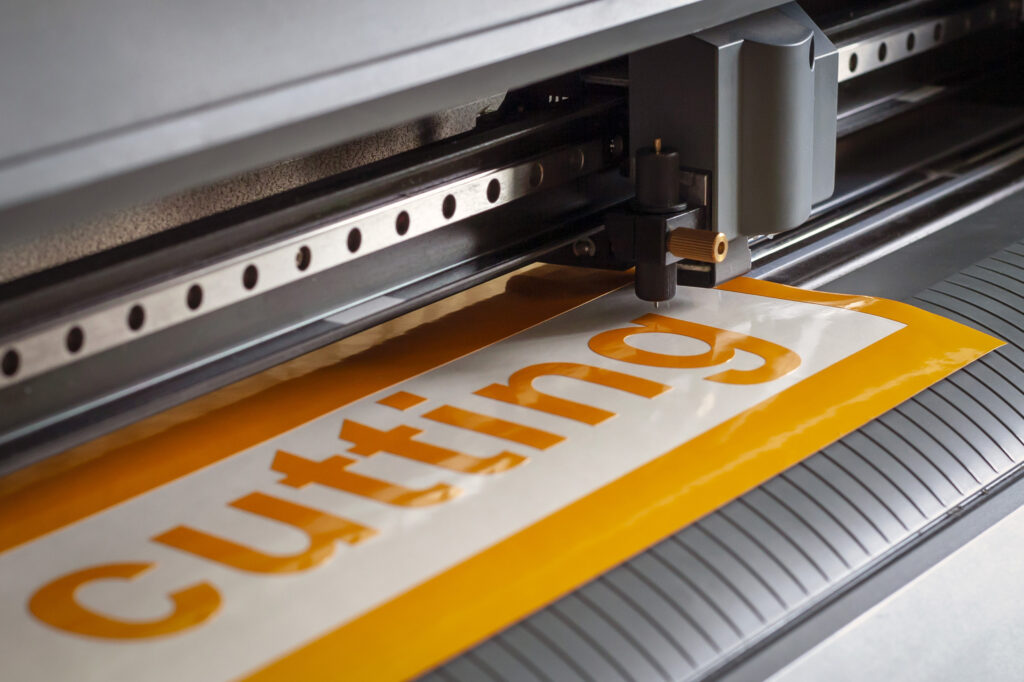 Add some artistic flair to your home with custom wall vinyl decals. Advertise your company or brand with a bold custom vinyl window decal. Slap a full color vinyl decal onto your vehicle for a bold statement. Whatever your vision, custom vinyl decals are a great option for so many different applications. No minimum order, and no limit on color inclusion. Talk to one of our experts today to order your custom vinyl decals.
Heat-transfer-vinyl, or HTV, is one of our most popular vinyl applications. With single color, multi color, or unlimited color options, the sky is the limit. The durable finish on HTV can withstand up to 100 washes, making this the perfect option for custom jerseys, custom hats, sweatpants, backpacks, and more. Order your HTV swag today!
CUSTOM VINYL DONE RIGHT AT THE PRINT PLUG
Whether it's custom vinyl banners, custom vinyl stickers, custom vinyl decals, or just about any other custom vinyl application, The Print Plug has your back. Give us a call at 986-777-9466 to discuss your next vinyl job.
To place an order, call us directly at (986) 777-9466, ot fill out our
quote request form
; let us know the specifics of what you want and we can put together a proposal with a quote and mock-up. We will contact you as soon as possible to iron out all the details.