NAMPA, IDAHO'S BEST SCREEN PRINTING SHOP
NAMPA'S 5 STAR SCREEN PRINTING SHOP
Screen printing is a traditional print technique that's been used for many years. Whether screen printing on t-shirts or a different medium, most screen printing shops follow a similar process. In the screen printing process, a type of stencil design is created on fine mesh or polyester fabric, with several layers of ink pushed through this stencil layout onto the surface of the print material. All the different ink colors are applied using a different screen stencil to create the final printed effect. Areas of the print material which need to be left clear are covered with an impermeable substance to prevent ink contamination.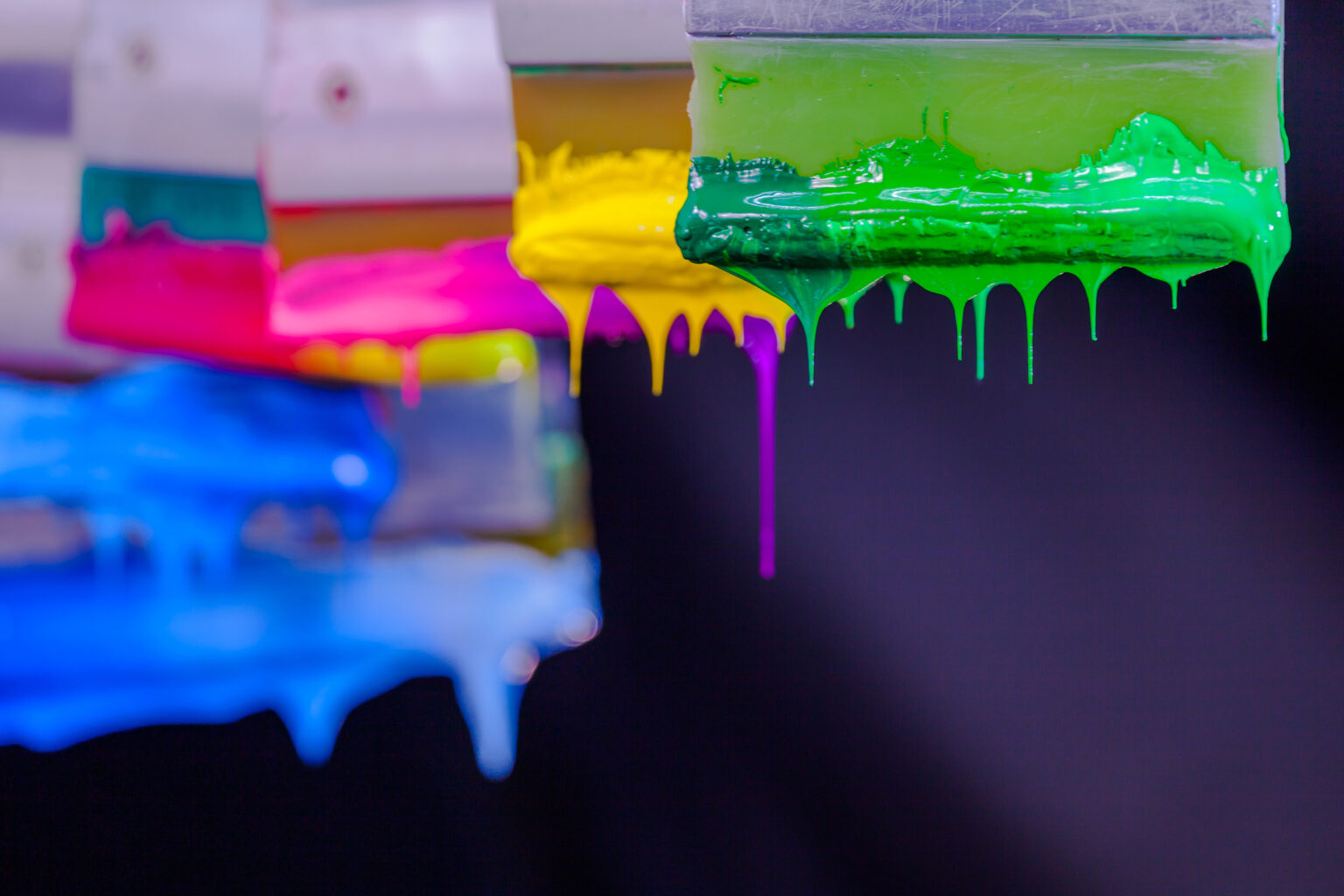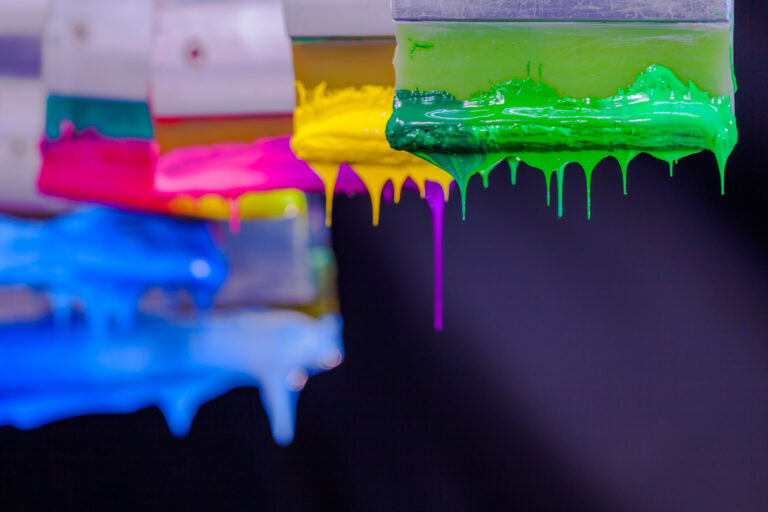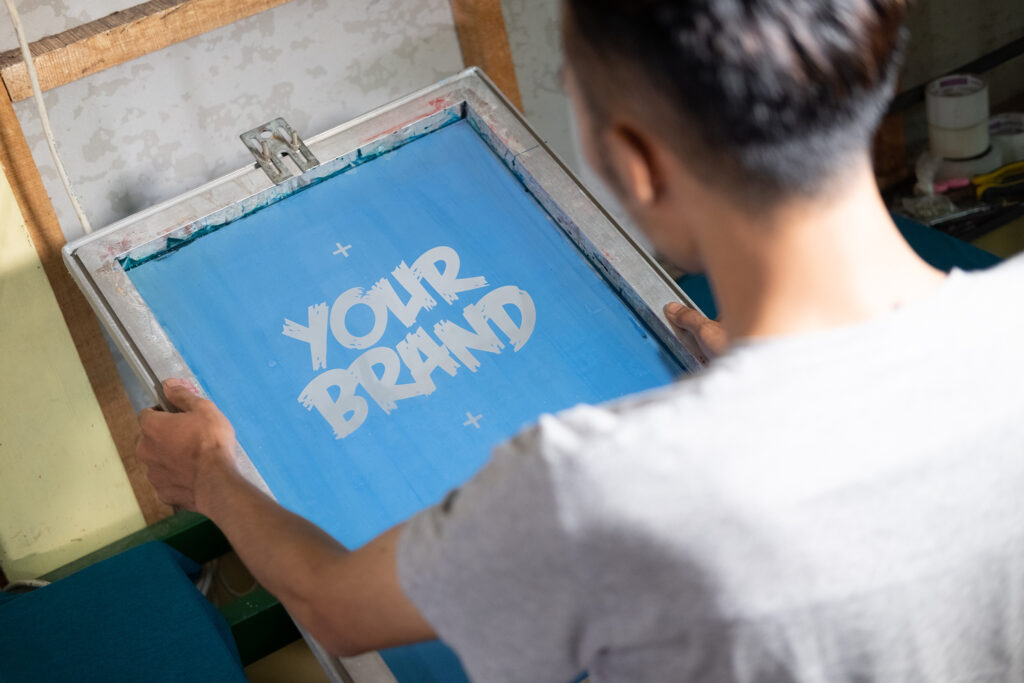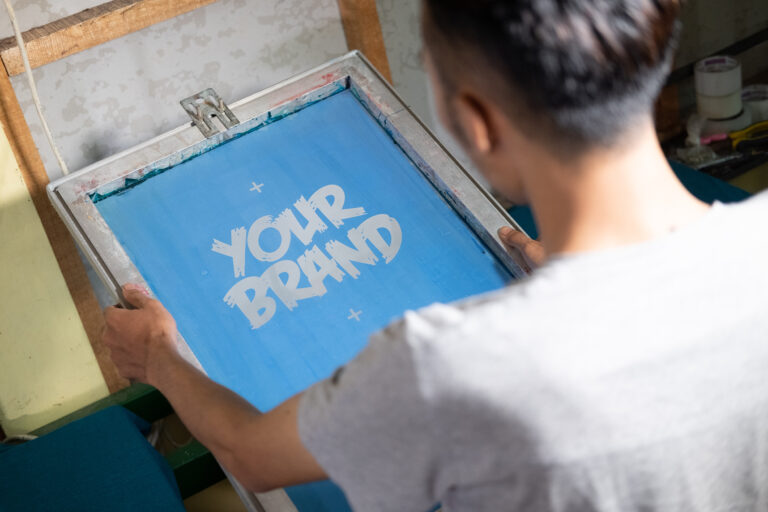 Screen printed t shirts are among our most popular products. But we can do much more than just screen printing tees!
At The Print Plug's screen printing shop, we use two manual 6-color screen press machines, and an efficient conveyer dryer to handle our screen print orders. We are able to handle multiple screen print applications including:
Shirts

Pants

Hoodies / Sweaters

Canvas Bags

Onesies

Signs

Vinyl

Plus More
Call The Print Plug today to find out how our custom screen printing shop can help with your screen printing and custom apparel and branding needs. With a courteous and professional staff, you can rest easy knowing your screen press job is in good hands. From the initial design process to the finished product, your satisfaction is guaranteed.
INSIDE IDAHO'S CUSTOM T-SHIRT SCREEN PRINTING SHOP
Screen printing is an industry go-to for apparel customization, largely because of how versatile it is in it's application. Ever wonder what goes on behind the scenes at a screen printing shop? Quite a bit, actually! Allow us to peel back the curtain on our custom screen printing shop in Idaho so that you can see just how screen printing is done.
First and foremost, you must ensure the quality of your image or graphic is high enough to translate well onto the garment. Screen printing requires high resolution images. Therefore, the first step in the screen printing process is always rendering your artwork or graphic into a high quality printable file. Vector files work best, but a high quality jpeg or png will work as well. In every case, you will want to visually approve a mock-up of your design digitally placed onto the garment, so that you have an idea of what to expect from the finished product.
Next, in preparation for the actual screen printing process, the artwork must be separated by its colors. Each color must be printed separately in dark black ink onto a transparent film, which
will be used to transfer the individual portions of the image onto an emulsified screen.
Equipped with screens that have been pre-treated with emulsion and the printout films of your image, we then flash expose the image onto, and ultimately wash it away from, the screens. These screens must be allowed to dry, but then are ready for the screen printing room!
With great care we load the screens onto the screen press. We then use the state-of-the-art adjustment mechanisms on the machine to register the images, which essentially means to perfectly line up all of the different colors of the image, once again making it a cohesive complete piece. After loading the garments onto the platens, we are ready to print!
Our screen printing technicians are pros. They press the images onto the garments before flash drying the individual colors and moving to the next. Once the entire image has been pressed, it is removed and loaded into the conveyer dryer. After a short time in the oven, it's spit out on the other end ready to be boxed up for you, our eager client!
Caring for Your Custom Screen Printed Garments:
Screen printing is one of the most durable methods of printing onto a garment, and can withstand over a hundred washes. Still, there are some extra steps you can take to ensure the longevity of your screen printed garment. For instance, using light detergents, and turning garments inside out prior to washing are always best practices when trying to preserve your clothing. Give our screen printing shop a call today to learn more about the screen print process and if it's right for you.
Vector graphics work best, but we can work around the quality of your design and alter it to fit the order (fees may apply). The reason vector graphics are most commonly used is because they can be infinitely resized without losing any resolution or color quality, which is ideal for projects that need high quality images. Screen printing begins with a digital process; all we need is a high resolution art file that we can send to the printer and we will be able to print the shirt. Common file types for vector graphics include .ai (illustrator), .eps (encapsulated postscript), and .svg (scalable vector graphics). A high resolution PNG (portable network graphics) with a transparent background is preferred, and we can work with the art you give us (fees apply for reworking).
.Ai (Adobe Illustrator)
.eps (Encapsulated Postscript)
.svg (Scalable Vector Graphic)
.png (High Resolution Portable Network Graphic)
To place an order with The Print Plug's custom screen printing shop (or one of our other custom garment services), call us directly at (986) 777-9466, to fill out our
quote request form
; let us know the specifics of what you want and we can put together a proposal with a quote and mock-up. We will contact you as soon as possible to iron out all the details.
We proudly offer Direct-To-Garment, Embroidery, Vinyl, Sublimation, Screen Printing and more to greater Southwest Idaho and Eastern Oregon, including the following counties and cities:
Counties: Valley County - Adams County - Washington County - Payette County - Gem County - Canyon County - Boise County - Ada County - Elmore County - Camas County - Gooding County - Twin Falls County - Owyee County - Malheur County
Cities: McCall, Idaho - Council, Idaho - Indian Valley, Idaho - Midvale, Idaho - Cascade, Idaho - Smiths Ferry, Idaho - Ola, Idaho - Crouch, Idaho - Lowman, Idaho - Placerville, Idaho - Idaho City, Idaho - Stanley, Idaho - Atlanta, Idaho - Pine, Idaho - Mountain Home, Idaho - Glenns Ferry, Idaho - Grand View, Idaho - Oreana, Idaho - Murphy, Idaho - Boise, Idaho - Eagle, Idaho - Meridian, Idaho - Garden City, Idaho - Nampa, Idaho - Caldwell, Idaho - Emmett, Idaho - Payette, Idaho - Weiser, Idaho - Grasmere, Idaho - Riddle, Idaho - Castleford, Idaho - Buhl, Idaho - Hollister, Idaho - Twin Falls, Idaho - Ragerson, Idaho - Jerome, Idaho - Hagerman, Idaho - Gooding, Idaho - Fairfield, Idaho - Ontario, Oregon
NOT LOCAL? NO PROBLEM! TALK TO US ABOUT FAST AND FREE SHIPPING ON ORDERS OVER $200