How Do You Put a Custom Logo On a Shirt? 4 Printing Methods To Consider
Introduction
Creating a custom logo on a shirt is an excellent way to express your creativity, promote your brand, or even make a fashion statement. Whether you're planning to start your own clothing line or just want to create personalized shirts for an event, knowing how to put a custom logo on a shirt is essential. Whether you are DIY or want to hire the process out, This article will guide you through the process of creating and printing your unique design onto a shirt. If you're looking for "printing t-shirt near me," this guide will also help you understand what to expect from that process, and how to make the best decision.
Designing Your Custom Logo
The first step in putting a custom logo on a shirt is creating the design. You can use various graphic design software like Adobe Illustrator, Photoshop, or free online tools like Canva for this purpose. When designing your logo, consider the color of the shirt it will be printed on. Ensure that the colors of your logo complement the shirt color and that they are not too similar; otherwise, your design might not stand out as much as you'd like.
Also, keep in mind that complex designs with many colors can be more challenging (and expensive) to print. If you're just starting out or working with a limited budget, it might be best to stick with simple designs and one or two colors.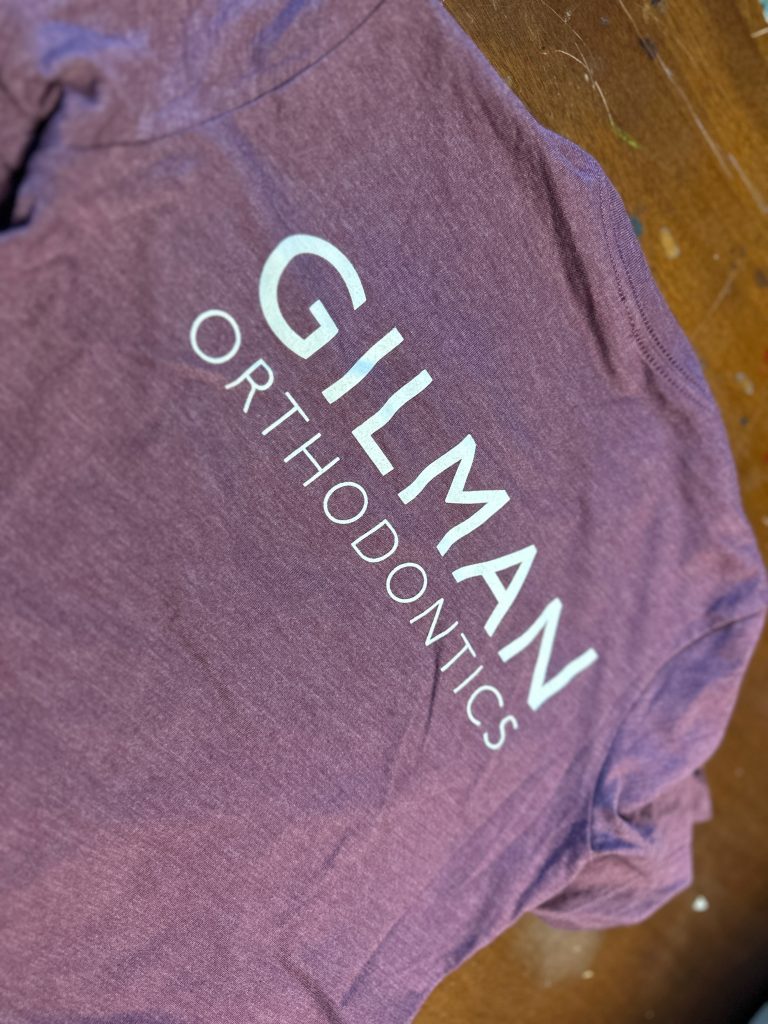 Choosing the Right T-Shirt Printing Method
Once you have your design ready, it's time to choose how you want it printed on your shirts. There are several methods available for printing logos onto shirts:
1) Screen Printing: This method is ideal for designs with one or two colors and can be cost-effective when producing large quantities of shirts.
2) Heat Transfer: This method involves printing your design onto a special vinyl sheet and then transferring it onto the shirt using heat. It's great for complex multi-colored designs but may not last as long as other methods.
3) Direct-to-Garment (DTG): This method prints your design directly onto the shirt, similar to a standard paper printer. It's excellent for detailed, multi-colored designs and small quantities of shirts.
4) Embroidery: This method involves stitching your design onto the shirt. It's perfect for small logos and gives a high-quality, professional look.
Finding a "Printing T-Shirt Near Me" Service
Now that you have your design and know which printing method you want to use, it's time to find a printing service. If you're searching for "printing t-shirt near me," consider both local print shops and online services. Local print shops can be great if you want to see samples of their work in person or if you need your shirts quickly. They also tend to be more attentive to detail, and more willing to fix any issues with the product. On the other hand, online services often offer more product variety and may be more affordable, especially for larger orders. The Print Plug in Nampa is a local shop that strives to compete with online services in product quality, variety, as well as in price.
Before choosing a service, make sure to do some research. Look at reviews from previous customers and check their turnaround times, pricing, and whether they offer the printing method you want. Also, consider contacting them with any questions or concerns you might have – their responsiveness can give you an idea of their customer service quality. The Print Plug has a solid 5 star rating on Google, and has won 'Best Custom T-Shirt Shop in Nampa' 2 years in a row.
Preparing To Put Your Custom Logo On A Shirt
Once you've chosen your printing service, it's time to prepare your shirts for printing. Most services will require your design file in a specific format (like .ai or .eps), so make sure to save your logo accordingly.
Also, consider the placement of your logo on the shirt – do you want it on the front center, left chest area, back? Be clear about this when submitting your order.
If you need assistance with this (or any other) step, The Print Plug offers free design assistance with most t-shirt printing orders.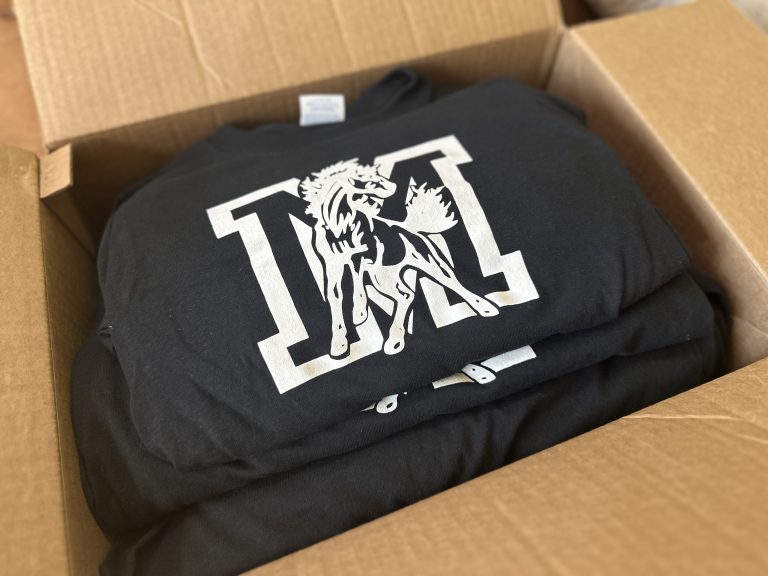 Conclusion
Putting a custom logo on a shirt is an exciting process that allows for creativity and personal expression. By designing an eye-catching logo, choosing the right printing method, finding reliable "printing t-shirt near me" services and preparing properly for printing – you'll be well on your way to having a unique shirt that stands out. Whether you're creating shirts for a business, an event, or just for fun, the process can be rewarding and enjoyable.
For more in-depth assistance with your t-shirt printing needs, call The Print Plug in Nampa at (986)777-9466. Our friendly staff will be happy to assist you with advice, or a no-pressure quote if you need our help.