Next-Day T-Shirts Are Here to Save Nampa, Idaho
Next Day T-Shirts Are Here, Nampa!
Are you in a rush to get your custom t-shirts printed? Do you need them ASAP for your big event, but you also don't want to sacrifice quality???
Well, have no fear – our next day t-shirt printing service is here to save the day (and your wardrobe)!
We know how it goes – you have a brilliant idea for a custom t-shirt design, but you procrastinated until the last minute. Don't worry, we've all been there. But unlike that history paper you tried to write in one night, our next-day t-shirt printing service won't let you down. We'll have your shirts ready in no time, and they'll look so good, your friends will be wondering how you managed to pull it off (but you can keep that part our little secret).
But wait, there's more! Not only do we offer next day t-shirt printing on most orders, but we also have a wide selection of t-shirt colors and sizes to choose from. Whether you want to go for a classic white tee or a bold neon pink, we've got you covered (literally). And our sizes range from small to XXXL, so no matter what your body type is, you can rock your custom next day t-shirt with confidence.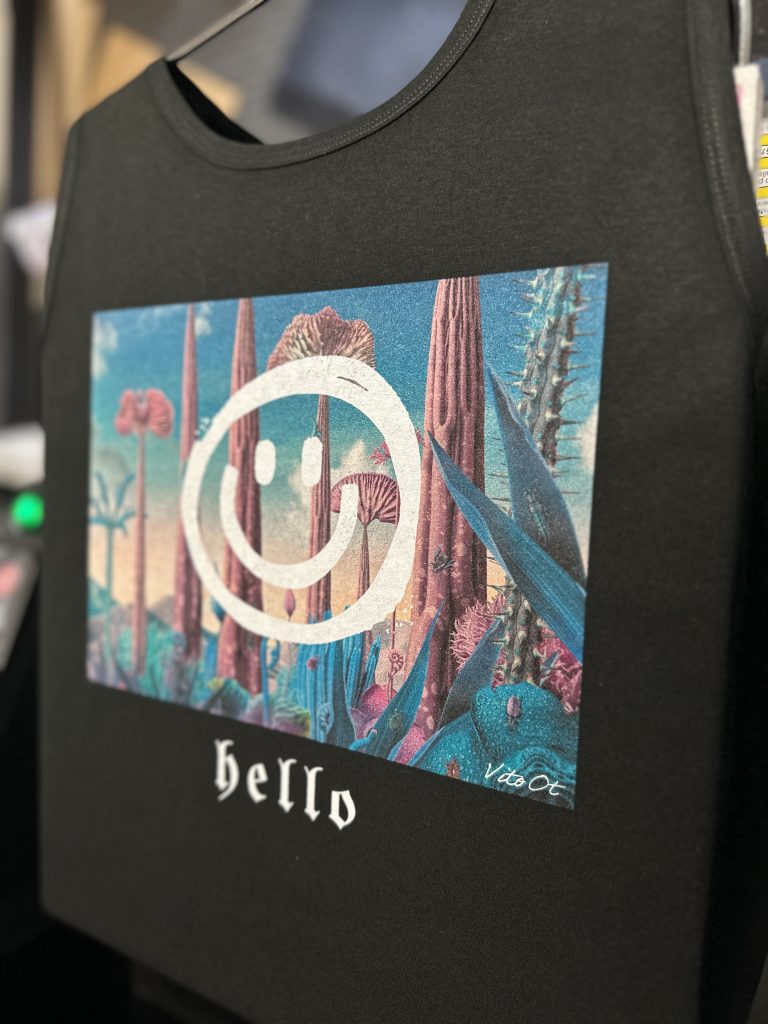 So if you need your t-shirts fast and don't want to compromise on quality, come on down to our next-day t-shirts printing shop today. We'll have you looking stylish in no time – and who knows, maybe you'll even become a trendsetter for the procrastination-challenged among us.
Need your shirts sooner than next-day??? We like your ambition. Don't be afraid to ask if we can make a deadline!
Also, if you want to try before you buy, check out our new online designer tool. It is in its early stages, but we are excited to release it! Please let us know if you experience any hiccups or issues with the app!
As always, we'd love to hear from you. Give us a call today at 986-777-9466 and let's talk about your project! You can also stop in at 624 16th Ave S. Nampa, ID 83651. Our store hours are Monday through Friday, 8 am to 5 pm.
P.S. Before you go, be sure to check out our official website at https://www.theprintplug.com